Association News:
New Hamburg Karate Club News:
Black Belt Grading

​On Saturday, December 2nd, there was a Yudansha (Black Belt) grading in Toronto. On behalf of all the members of the New Hamburg Karate Club, I would like to congratulate Chad Spaulding and Joe Brenner for all their diligence, determination and hard work in successfully grading to the rank of Shodan (First Degree Black Belt). Thank you both for your dedication and commitment to our Dojo, and in striving to constantly improve yourselves both as a students and teachers. Well done!
Upcoming Events:
Tournaments

Ontario Karate Challenge

The new year signifies the start of our tournament season. The first tournament "Ontario Karate Challenge" will take place on Saturday, February 17th, 2018 at Brantford Collegiate Institute in Brantford. Participants compete in their own age and rank categories in kata, weapons and/or kumite. We will be reviewing tournament rules and be practicing with competitors leading up to the tournament. Registration information is posted at the back of the dojo. Registration deadline is Thursday, February 9th. ​
Ontario Chito Ryu Association of Ontario Spring Tournament

April/May 2018, more information to follow.

Spring Karate Session Registration:

The spring session will begin on Monday, March 5th and will run for three months. Returning students are given first opportunity to register for subsequent sessions. We currently have a waiting list for new students entering both the Little Samurai class and Senior Kids' classes. In order to assist with the registration process, we are asking returning students to sign up for the spring session by Monday, January 29th in order to reserve a spot. Registrations received after this date will be placed on a waiting list, which will be dependent on class size. To register, please e-mail Sensei or sign the list at the back of the dojo.

Note: If you have previously completed a registration form, you do not need to complete it again. Registration fees can be paid on the first day of the new session. Please let me know if you have any questions.

Reminder:
Spirit wear T-shirts can be worn in class, instead of your Gi jackets, on the 3rd Thursday of the month. Also during the summer session, any classes that are held outside, students will also have the option to wear their T-shirts.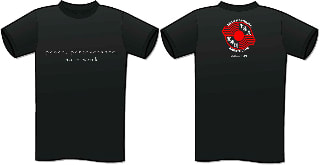 Dates to remember:

February 19 - No class (Family Day holiday)
February 17 - Ontario Karate Challenge Tournament (Brantford)
February 22 and 26 - Grading Little Samurai and Senior Kids' classes
April 2 - No class (Easter Monday)
April/May - Chito Ryu Association of Ontario Provincial Tournament
May 21 - No class (Victoria Day)